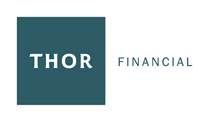 Helping small businesses and their owners navigate the world of group benefits
Clarity--Cost and Tax Efficiency--Risk reduction--Simplicity
Randy has over 30 years' experience working with successful business owners, professionals and executives in the design, implementation and support of employee benefit plans & comprehensive risk management, estate, and life & health insurance solutions.
An accredited Certified Financial Planner (CFP), and founder of Parish Financial & Innovative Benefits Inc. After merging the financial arm to create Thor Financial, this has enabled Innovative Benefits & IB Insurance Solutions to redefine itself as a leader in the Employee Group Benefit; Group Retirement; and Executive Benefit space. We assist small & medium size businesses with:
Analysis (audit) of existing benefit plans & current needs assessment.
Implementation, administration, and communication of group benefit programs.
Ongoing reporting & monitoring of plan performance.
Renewal negotiation, reporting and "market shopping".
Health Spending Accounts for professionals & small businesses.
As a business owner himself, Randy has a keen understanding of the many challenges & risks that a business can face especially when it comes to Group Benefits. We have developed and proven over the last 30 years, several highly effective industry leading group benefit strategies without adding complexity.
We are more than just an insurance brokerage and administrator, we have invested in HR support systems enabling us to assist clients with plan administration guidance and specialized HR resources that can be critical in mitigating human resource liabilities.
We would be honored to assist with developing with your Businesses employee & executive benefit programs.
Call us now to reduce costs, lower your taxes, provide a heightened peace of mind or assist with anything related to your Benefit programs.